Mayors, CEOs, citizens and policy analysts are working to create uplifting images of their future cities. Their intended result is clear unifying visions for the city futures they desire.
So how can foresight make a difference in cities?
Visioning
The first way foresight improves cities is through visioning projects. The City of Greater Geelong is aiming to look ahead 20 to 30 years through its first visioning and strategy project, Geelong 2040. Interviewed about this, Geelong City CEO Kelvin Spiller said:
Geelong 2040 will be a city-changing experience, for the long-term betterment of its residents and stakeholders. City visioning will be supported by community engagement. In the same manner that corporate engagement helps the carriage of new innovations upwards, visioning can do this for the planning of urban areas.

Get news that's free, independent and based on evidence.

Perhaps longer-term visioning should be legislated to encourage managers to help cascade preferences upward and not only into the city vision.
Scenarios
The second way foresight shapes cities is by applying futures methods like scenarios. Scenarios use group problem-solving and collective cognition to shape insights into alternatives.
What are our 2040 city futures scenarios? Considering an emerging regional plan for Southeast Queensland, professor Sohail Inayatullah, the first UNESCO Chair in Futures Studies, created the following alternatives:
Scenario one: visions are achieved and our cities are still liveable. By 2040, the population has dramatically increased, but good governance, community consultation and foresight have mitigated negative possibilities (crime, congestion, pollution) and enhanced positive possibilities (job growth, green belt protection, water and energy management).
People want to move into these visionary cities, even with higher housing prices. A fair go is still possible.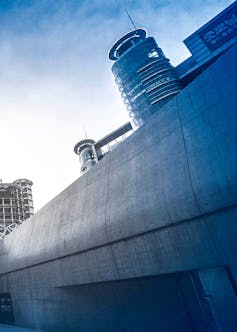 Scenario two: cities arrive at the fate of being "hot and paved". Market pressures kept driving up housing prices. Developers paid lip service to green and social concerns and a two-class society has emerged. Traffic problems did not decrease; rather, efforts to widen highways led to more congestion. Funding went to major highway connections while public transport and alternative working-from-home practices were overlooked.
Global warming has only made life worse – temperatures continue to rise, water shortages increase. Health indicators worsen.
Three tiers of government look to each other for solutions. Federal governments just seek to stay in power. Capacity for sustainable futures shrinks.
Scenario three: worse yet, 2040 could be wired and miserable. In this scenario, the previous 20 years have been a series of confrontations between local, state and federal governments, between developers and environmentalists, between individual freedom and security, young and old, rural and coastal areas, and new migrants (many environmental refugees) and old migrants.
It is a world of endless sprawl, congested highways and gang warfare. Technology and power are used to keep collective peace.
Scenario four: the concern is for the long-term future. Councils all over Australia continue to develop their own visions. As a result, there is a community capacity to innovate.
The percentage of people known as "cultural creatives" has grown dramatically. The values of sustainability, spirituality, innovation and global governance have become the official values.
The main changes are toward home-based work, public transport and active transport. Futures thinking is helping cities get ahead of challenges such as climate change, population growth and democratic policy selection.
Inayatullah's new book, What Works, discusses other studies about city futures.
Sustainable actions
A third way foresight shapes futures is through sustainable actions. The following four southeast Queensland cities have undertaken city visioning in areas of public transport, energy and environment, and liveability.
Brisbane is planning subway metro and cross-river rail projects. These will benefit commuters in the middle and outer suburbs, who are increasingly experiencing long periods of gridlock.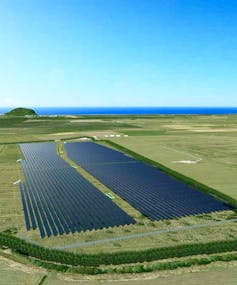 On the Sunshine Coast, a 15-megawatt solar-powered plant is a first for Australian local government. It will offset the council's entire electricity consumption by 2017.
On the Gold Coast, 7.3km of light rail extensions will be delivered before the 2018 Commonwealth Games. This will ease congestion, improve accessibility and promote economic growth.
In Logan, a Southbank development will create recreational space on river banks alongside floating restaurants to stimulate investment.
When I interviewed former Brisbane City CEO Jude Munro about city foresight, she observed:
The benefits from closely linking land use and transport planning are a clear priority. However, more is required. Better legislation is called for to help cities to plan with foresight, but also city councils should be trialling a range of other measures being employed successfully in Australia.

For example, having a community coalition of local leaders like the one the City of Logan is building can have positive insights for local governance teams to consider. Also, a dedicated team like the urban renewal team in Brisbane in the mid-1990s to mid-2000s could help re-establish principles of local area planning in cities of southeast Queensland.
In southeast Queensland, a new regional plan will unite its cities' plans under a high-level strategic vision for the next 50 years.
Inayatullah, Spiller, Munro and I agree that, to ensure long-term actions work sustainably, cities should engage stakeholders and communities in visioning, involve futurists who understand how to apply and deepen scenarios and foresight methods, and create strategies within a futures framework. The last step relies upon:
developing stronger sectoral, suburban and regionally aligned long-term plans;
aligning city short-term corporate plans to long-term visions;
working with state and federal government to align city visions with global East-West strategies, including geopolitical, economic and cultural elements; and
refreshing visions using futurists' methods to ensure a scientific and democratic engagement process.
Foresight is synonymous with a transforming, renewable and complex urbanism. Globally, cities are driving change and applying foresight to open their markets and improve collective prosperity and places.
The need for sustainable urbanism compels us to update plans not only for physical infrastructure but also for "softer" matters of population, energy, ecology, safety, education, health and seamless connection up, down and across sectors, borders and cultures. The more we think ahead with greater depth and breadth of understanding and co-operation, the better our city futures will be.